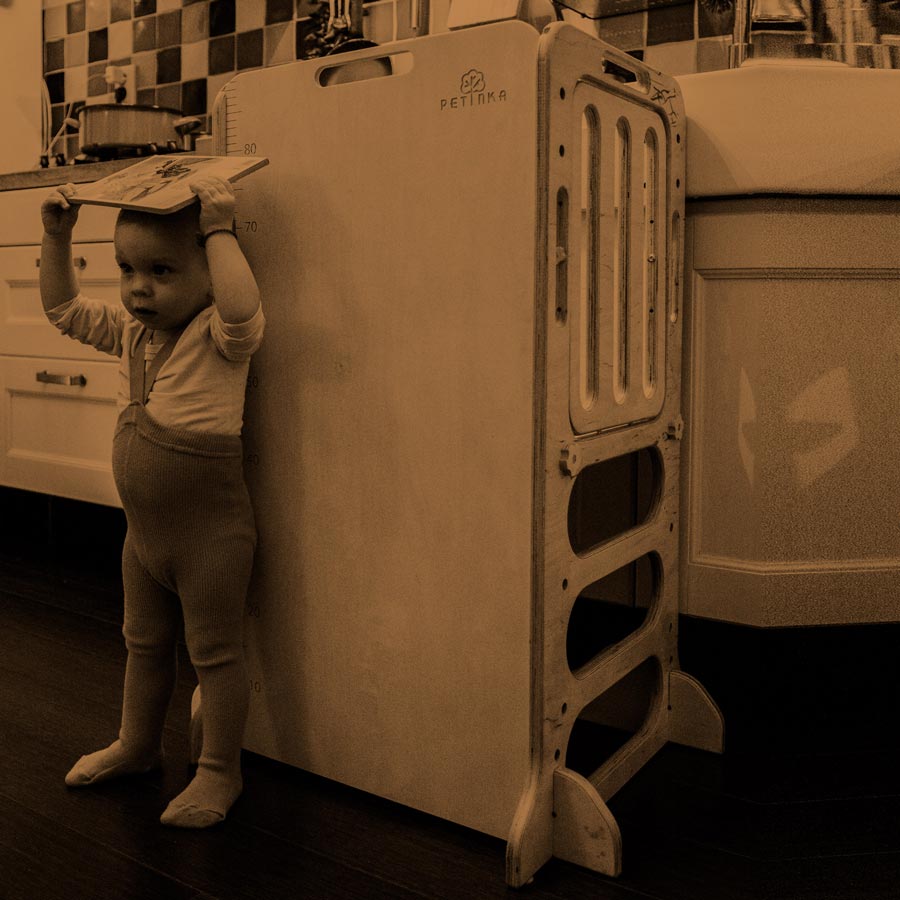 Story of learning towers Petinka - Our story
PETINKA is primary our family – mom Petra, dad Robert and our girls, Anička and Dorotka. With the arrival and growth of the girls we searched for toys that would not only entertain but also teach.
Luckily, Robert always liked wood and working with it. As a passionate surfer he made surfs with his friend Jozef Vengloš for some time. And so I thought, we could try to make our own learning tower! Even though, Robert did not know what it was at that time. 🙂
The whole family and friends were involved in the production. Robert and Jozef designed the first towers, Anička tested them out and our friends gave us feedback. Some of them wanted the wall with safety features, some of them completely without them. And there the idea of a totally variable product was born. It's because of this that you can configure the tower as you want.
It's clear to us that every child is different but all of them like to play. That is why we have, step by step, added the Activity Board and together with it, various types of toys. It took a while, but we successfully developed a unique magnetic system that enables the Activity Board to be constantly changed. It will entertain your little ones during their whole childhood.